More than a Show.
This is Entertainment.
Drags Aloud brings you the most fun, colourful and glamorous entertainment available. Your party needs the best of the best and that's Drags Aloud.
We bring in solo, duo, trio performances and more. Your imagination is the only limit to how we can add to your party or entertainment.
Need us to provide sound and lighting? Not a problem. We can provide everything from stage curtain to microphones in house. No nervousness that the parts will come together. Drags Aloud delivers on time, every time.
Our act is 'mime' drag and we've impressed audiences from Melbourne to New York. We base our presentation in comedy and we leave audiences laughing and begging for more.
Contact us
to discuss how Drags Aloud can help make your party, event or launch
as fabulous as your imagination.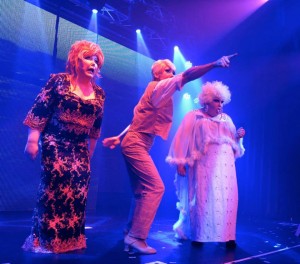 And Drags Aloud is more than Party Entertainment
Drags Aloud can provide the colourful 'Australian' drag queens you want to grab attention and add that sparkle to your event.
Professional and on time, every time, Drags Aloud has appeared as extras in film and television, advertisements and product launches.
We have appeared at special 'themed' nights for Balls and Charity events and added that little extra attention to detail that so many event managers want to display.
We'll work with you to design an entertainment schedule and package that will reach all your guests.